We know as a busy salesperson you probably don't have the time to look at memes all day.
But what if they're sales memes? Technically you're reading sales-related content? Right?
It seems we have found the perfect loophole, please enjoy these hilarious salesman memes:
1.
2.
When you call a someone who's actually interested in talking to you
3.
Build that rapport baby.
4.
Cue overly friendly connection message in 3…2…
5.
Maybe just do a quick drive by of their house too…
6. Sleep? Never heard of him.
7.
Wishing your pet tarantula a speedy COVID-19 recovery.
8.
Apparently "You'll need this pen to fill in your medical forms after I roundhouse kick you square in the jaw for asking me to sell you this pen." is not the response the interviewer is looking for.
9.
When you and your work bestie close a deal at the same time
10.
Yeah, you're literally never gonna hear from them again.
11.
Maybe it's time you use your commission bonus to invest in a night cream…
You have to admit by now that these salesman memes are pretty on point.
12.
Tip: if you solve the problem on the board your boss will count this time toward working hours and not sales meme scrolling hours….
13.
14. "You ever had a dream where you…"
15.
16.
This is the stuff of nightmares…
How are you liking our sales memes so far? relatable? too relatable?
17.
18.
Ruuun Forest ruuuuuuun.
Nothing like some salesforce memes.
19.
20.
21.
22.
Tell us honestly, do these emails ever find you well?
23.
If by now you're not loving these sales humor memes, you are free to click off..but we really doubt you will.
24.
We have allllll day (week/month/year)…….
Maybe in all your free time spent waiting, you can come up with your own sales memes?
25.
**answers the call with a mouthful of burrito and guacamole on chin**
26.
27.
The facial hair growth here is scarily accurate…
28.
29.
You sleep in a bed of lies.
30.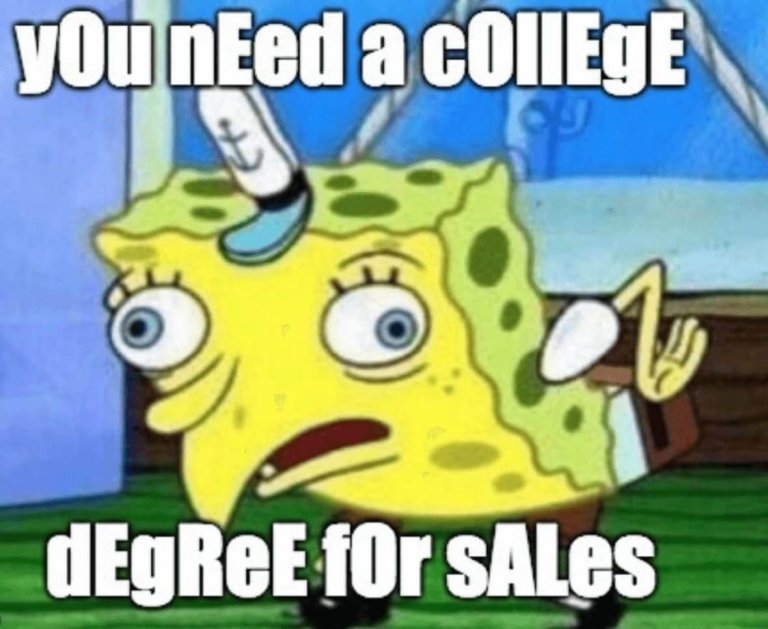 31.
32.
Pleeeaaseeeeeeee.
33.
34.
35.
We even got you guys sales manager meme here! Something for everyone at Lusha….
36.
37.
38.
39.
WFH personified…not pictured: 4 mugs of old coffee and a wine glass.
40.
41.
Oh so you want to marry me?
42.
43.
When they need a nights rest to prepare themselves to say no
Just say no now, our heart can handle it.
44.
"Yeah Hi, it's me, what's your return policy on Teslas?"
45.
46.
47.
48.
"Sorry what was that Joseph? I mean Jennifer…I mean Joanne!.."
49.
You know the penultimate meme had to be one of our favorite Salesforce memes.
50.
Found these all a little too relatable?
Not to fear, we've got some extra information that will help you be the best salesperson you can be!