This is
us
Lusha is the coolest data company in the galaxy.
We exist to make the Go to Market world smart by commoditizing B2B data
through simple, self-served SaaS products.
Join us!
Who is Lusha?
Lusha
[ Pronounced loosh-ah ] Noun
B2B's favorite personal assistant.
The smiling cartoon woman that lives on your Linkedin.
Who you thank when you easily find B2B contact details, like emails, phone numbers and company info.
She fills out all of the form fields for prospects when they reach your lead form.
The nickname of Assaf's daughter, who inspired our name.
A fun-loving company of data enthusiasts who work hard, play harder and get our kicks from delighting our customers.
Meet Yoni and Assaf
The Founders of Lusha
From one young developer's passion project to a thriving tech company with over 100 employees, this is the unbelievable-but-true story of Lusha.
Lusha at a glance
Our team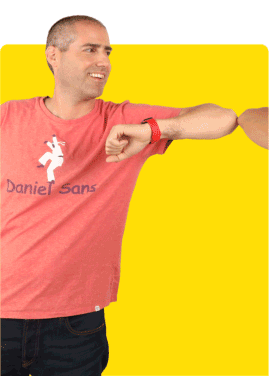 Assaf Eisenstein
Co-Founder & President
"Who dares, wins."
Yoni Tserruya
Co-Founder & CEO
"Everything you want waits on the other side of consistency."
Lior Berger
Advisory Board Member
"Unleashing the power of entrepreneurship..."
Rachel Haim
VP Product
"Greatness. Nothing less."
Rachel Shani Stopper
VP HR
"Be positive, the rest will follow."
Chen Guter
VP Marketing
"Some people want it to happen, others make it happen."
Shai Gottesdiener
VP R&D
"With data comes power. With power comes responsibility."
02

Move fast, Learn faster
Customer first
We are focused on providing the best user experience possible, all the rest will follow.
Move fast, Learn faster
When we move fast, we learn fast and grow.
Focus on impact
Solve the most important problems and identify them through data.
Make it simple
The best solutions are easily understood and that's the only way to scale.
Be transparent
Open communication builds trust and is the basis of any relationship.
Enjoy the journey
Have fun, stay positive and keep smiling :)